Last week, our Client Director, Mark Lee joined Managing Director, Nick Bentley on a business trip to Riyadh, Saudi Arabia.
In between client meetings, the pair explored the city – visiting sites including the Sky Bridge at Kingdom Center and the UNESCO World Heritage site At-Turaif in ad-Dir'iyah.
Reflecting on the visit, Mark said: "What a week in the kingdom of Saudi Arabia.
"As a first time visitor, I can't wait to come back – so much culture, heritage, friendly faces, generosity, exciting architectural projects, and an ambitious vision for the future.
"Once you get off the main highways, the traditional architecture – including the Najdi architectural style in Diriyah – is breathtaking.
"It's a beautiful mix of mud brick, timber, and ornate decorative detailing, and the sympathetic restoration work carried out by the Diriyah Gate Development Authority is remarkable.
"Digital City – a mixed-use development with commercial, residential, and retail offerings – is also a gold icon for Riyadh.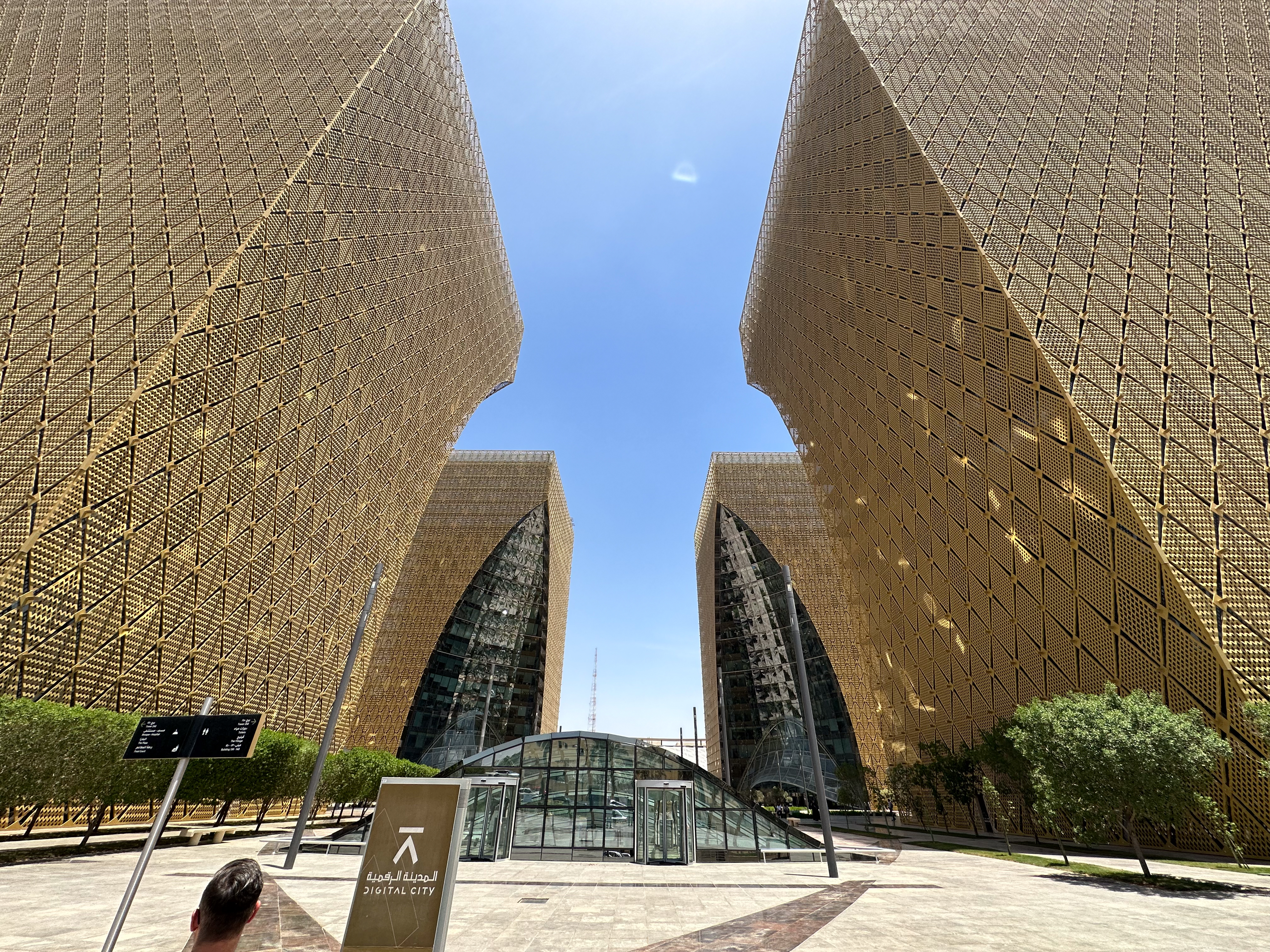 "As is the KAFD | كافد – the largest financial centre in the Middle East which owns its unique identity and transforms the Riyadh skyline."
Looking towards the future, work on Saudi Vision 2030 has already begun.
Mark said, "Saudi Vision 2030 is a strategic framework designed to reduce the kingdom's dependence on oil, diversify its economy, and develop public service sectors.
"The ambitious plan is astonishing – covering floating cities to luxury resorts, amazing cultural and heritage projects, and so much more.
"At Somewhere, we're helping to visualise that future, working with the world's greatest architects and the Kingdom's biggest developers, crafting the emotive stories that will bring the Vision 2030 to the rest of the world."
Scroll to see the photographs captured by Mark and Nick during their visit